Join us daily from 10:00 am – 5:00 pm for tastings. We also offer a guided tour of our vineyard and winery. We look forward to your visit!
King Family Vineyards
6550 Roseland Farm
Crozet, Virginia 22932
Classic Tasting
Enjoy a tasting of five of our seasonally selected wines 

$10 plus tax, per person.

Reservations are not taken as these tastings are offered on a "first come, first served" basis.

Available daily between 10:00 am – 5:00 pm in our main Tasting Room.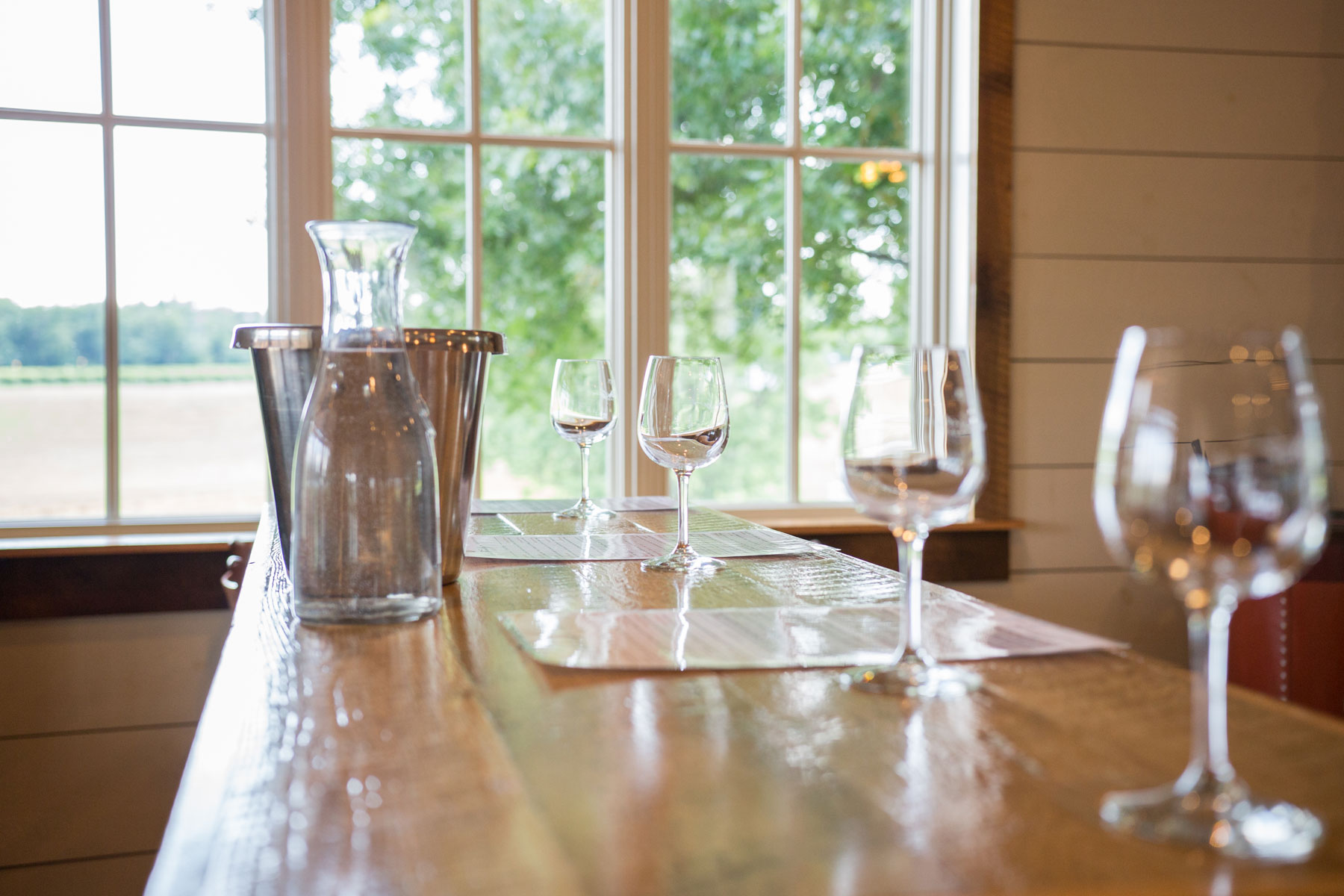 Private Tasting
Experience a unique, guided tasting in the Library Room with a knowledgeable member of our team.
Includes an additional wine beyond our Classic Tasting selections. 

$15, plus tax, per person ($100 minimum, covers up to six guests)

Pre-paid reservations are required and refunds are unavailable within 48 hours of your reservation. ​

Available daily between 10:00 am – 4:00 pm in our Library Room.

Arrive a few minutes before the reservation and allow up to one hour for the tasting.
Food is not permitted in our Private Tasting room.
Vineyard & Winery Tours
Take a behind the scenes look of King Family Vineyards and Roseland Farm!
* Learn the history of farm and winery.
*See our vineyards and learn about the challenges of viticulture in Virginia.
*Visit the winery for a guided exploration of our Tank Room & Barrel Room.
*Complete your tour with a Classic Tasting in our Tasting Room.
When are they available?
Vineyard & Winery Tours are available each Saturday & Sunday beginning promptly at 1:00 pm and 3:00 pm. To schedule a Private Tour & Tasting, please contact our office for availability.
How much do they cost?
Vineyard & Winery Tours are $20, plus tax, per person and include a Classic Tasting.
How long are the tours?
Vineyard & Winery tours are approximately one hour.
What should I wear?
We recommend wearing comfortable shoes and bringing a light jacket as the winery can be chilly.
How can I take a tour?
Walk-in tour guests are welcome at our scheduled tour times or you may make a reservation by calling our Main Office at (434) 823-7800. Please arrive 10 minutes prior to the tour time to check in with our greeter, who will connect you with one of our tour guides.