VIRGINIA WINE
FARMERS SINCE  1998
King Family Vineyards is a family-owned and operated winery. We're known as one of the best wineries in Virginia. The gorgeous foothills of the Blue Ridge Mountains in Crozet, Virginia are stunning. And, just 15 minutes from Charlottesville, there's so much to do and explore.
We specialize in the production of premium wines that showcase the remarkable quality and terroir of the Monticello AVA. Beginning with carefully selected grapes, winemaker Matthieu Finot creates wines inspired by the old world, but uniquely expressive of Virginia wine.
Our passion is the customer. Our craft is the wine.
Fun Fact: The name Mountain Plains was first written in a deed drafted in 1773 by Thomas Jefferson to transfer the ownership of a land grant farm established in 1737. Roseland Farm, the home of King Family Vineyards, now sits on part of that original land grant. We hope to honor this heritage with an expression of our terroir and of our history by bottling this small snap- shot in the centuries long story of the place that we call home. 
Copy of the original deed is in our Tasting Room!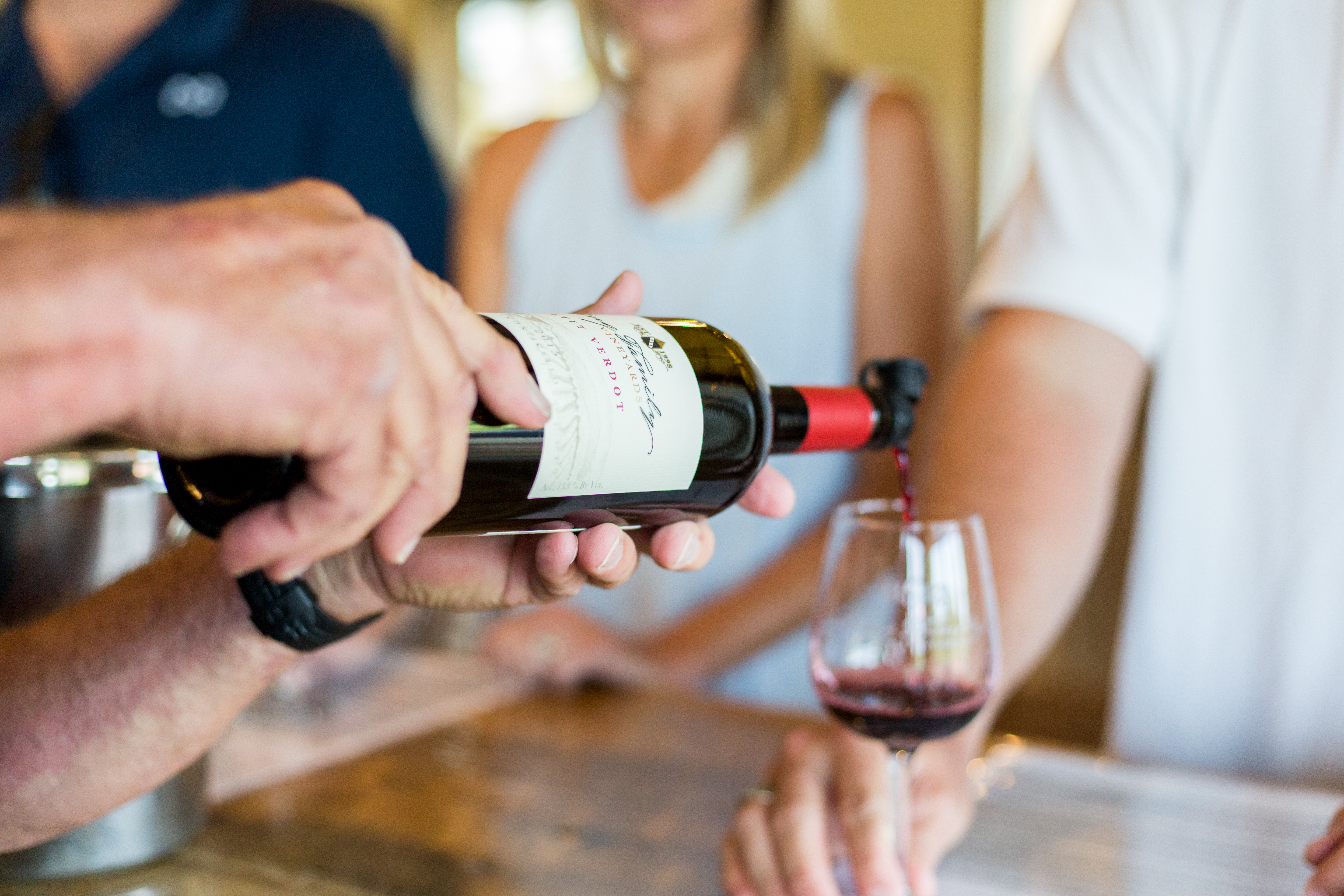 "WHEN YOU VISIT OUR TASTING ROOM, YOU ARE COMING TO OUR HOME.
WE HOPE YOU ENJOY THE FRUITS OF OUR LABOR AS MUCH AS WE ENJOY SHARING THEM WITH YOU."
-THE KING FAMILY