Reservations are not required to visit and guests are welcome anytime during business hours to enjoy wine tasting flights or wine by the glass or bottle. All of our indoor and outdoor seating is available on a first come, first served basis. Please note that open wine sales stop 30 minutes prior to closing.
Want to make a day of it? Plan your visit.
Classic Tastings
We offer a few tasting options in our Tasting Room. The first is a self guided wine tasting flight of four wines which can be taken and enjoyed at your seating area. We offer a White Wine Flight option at $15, plus tax, per person, a Red Wine Flight option at $18, plus tax, per person. Our Premium Flight is a selection of three wines at $20, plus tax, per person.
The second is an in-person guided tasting of five wines. This experience is hosted by a Tasting Room Associate and is the perfect way to enjoy a variety of our wines. $20, plus tax, per person.
Reservations are not taken as these wine tastings are available on a first come, first served basis. Available daily between 10:00 am – 5:00 pm.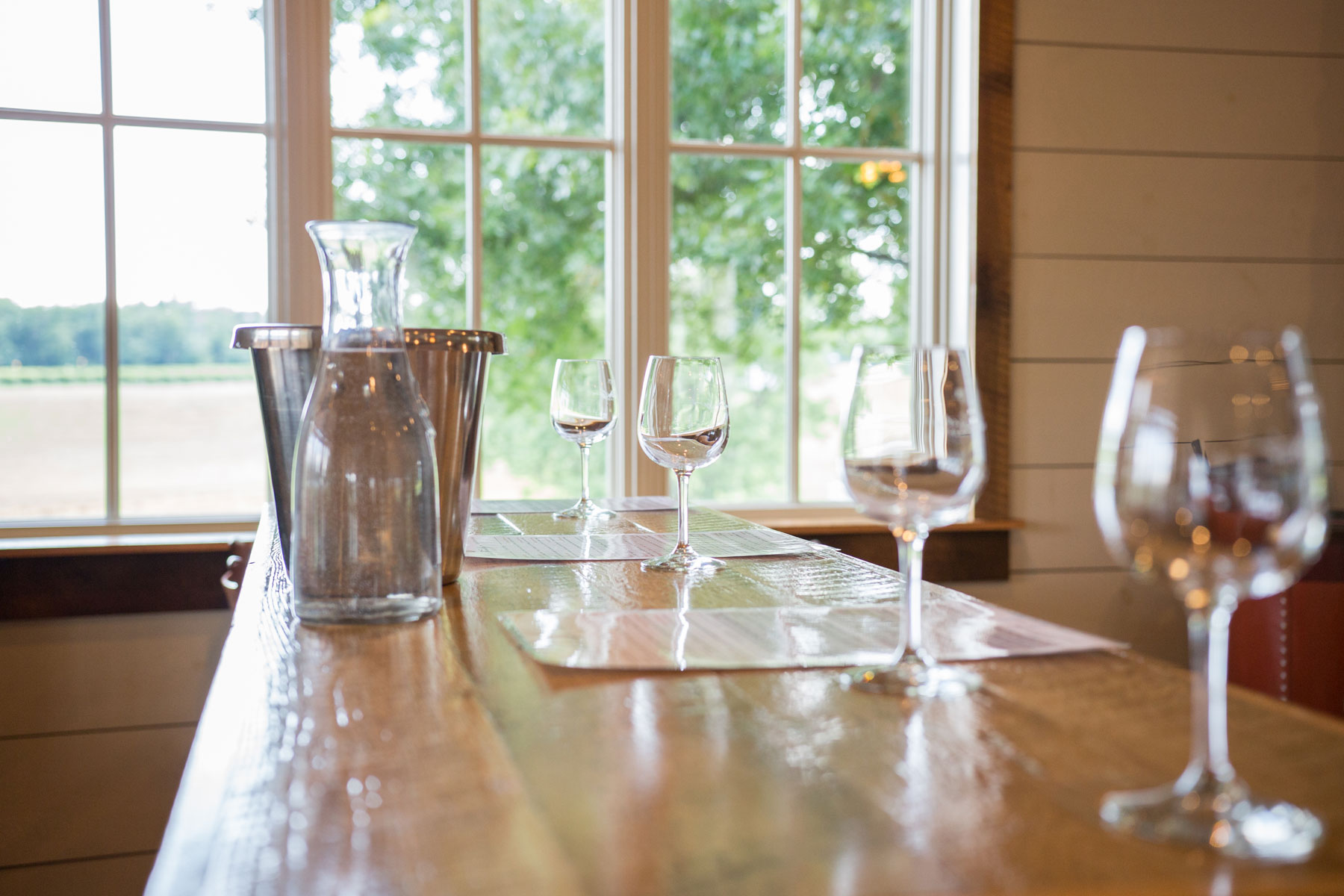 Reserved Tasting
In addition to our wine flights and in-person guided tastings, we also offer TWO types of Reserved Tastings that allow guests to sample a variety of wines. Pre-paid reservations are required and refunds are unavailable within 48 hours of your reservation.  Please arrive a few minutes early and allow up to one hour for the tasting experience.
Founders Tastings
The first Reserved Tasting is our Founders Tasting. Join one of our Founders for a very special wine tasting experience as you are guided through the history and winemaking process of King Family Vineyards. This seated, intimate tasting, hosted in our private Library, features a curated wine tasting and a brief history of the property, family and details on the creative process of our award-winning wines. Food is not permitted in our Library Room or during the tasting. Cost is $50 per guest, plus tax, per person, $100 or 2 guest minimum is required. Founders Tastings are only offered on Saturdays at Noon, 2pm and 4pm. Price includes a Riedel wine glass. 
Founders Tastings are also available by appointment. If you would like to inquire about availability during the week or on a Sunday, please give us a call or email us directly: info@kingfamilyvineyards.com.
Private Group Tastings
Our second Reserved Tasting is a pre-reserved offering that allows winery guests a chance to taste our wines in our indoor Pavilion with a King Family Associate. Cost is $25, plus tax, per person. $100 or 4 guest minimum.
Gratuity is not included but appreciated. 
Winery Tour & Tasting
Our vineyard and winery tour will take you behind-the-scenes to provide a glimpse into our vineyard management and winemaking programs. The tour begins with a glass of wine while you are led through the vines, followed by a visit to our tank and barrel rooms. Your experience concludes with a guided tasting of our award-winning wines, with a King Family Vineyards Riedel wine glass as a keepsake.
$50, plus tax, per person. 2 guest minimum. Maximum of 12 guests per tour. Tours are not private unless all spots are booked by one party.