Enjoy your King Family Vineyards experience year round by joining our Wine Club.  If you frequent the Charlottesville area, you can choose to pick up your wines in our Tasting Room. Otherwise, you can have each selection shipped right to your door. Whether you're looking to have bottles on hand to enjoy at home with family & friends, want to stock your own cellar, or give a gift membership, our Wine Club is perfect for anyone who appreciates high-quality, Virginia wine. Become a part of our vineyard family by joining one of the best wine clubs in Charlottesville.
Why Join the Wine Club?
10% discount on wine
Two FREE wine tastings every time you visit
Wine delivery every 3 months
Access to new vintages
GIVE THE GIFT OF MEMBERSHIP!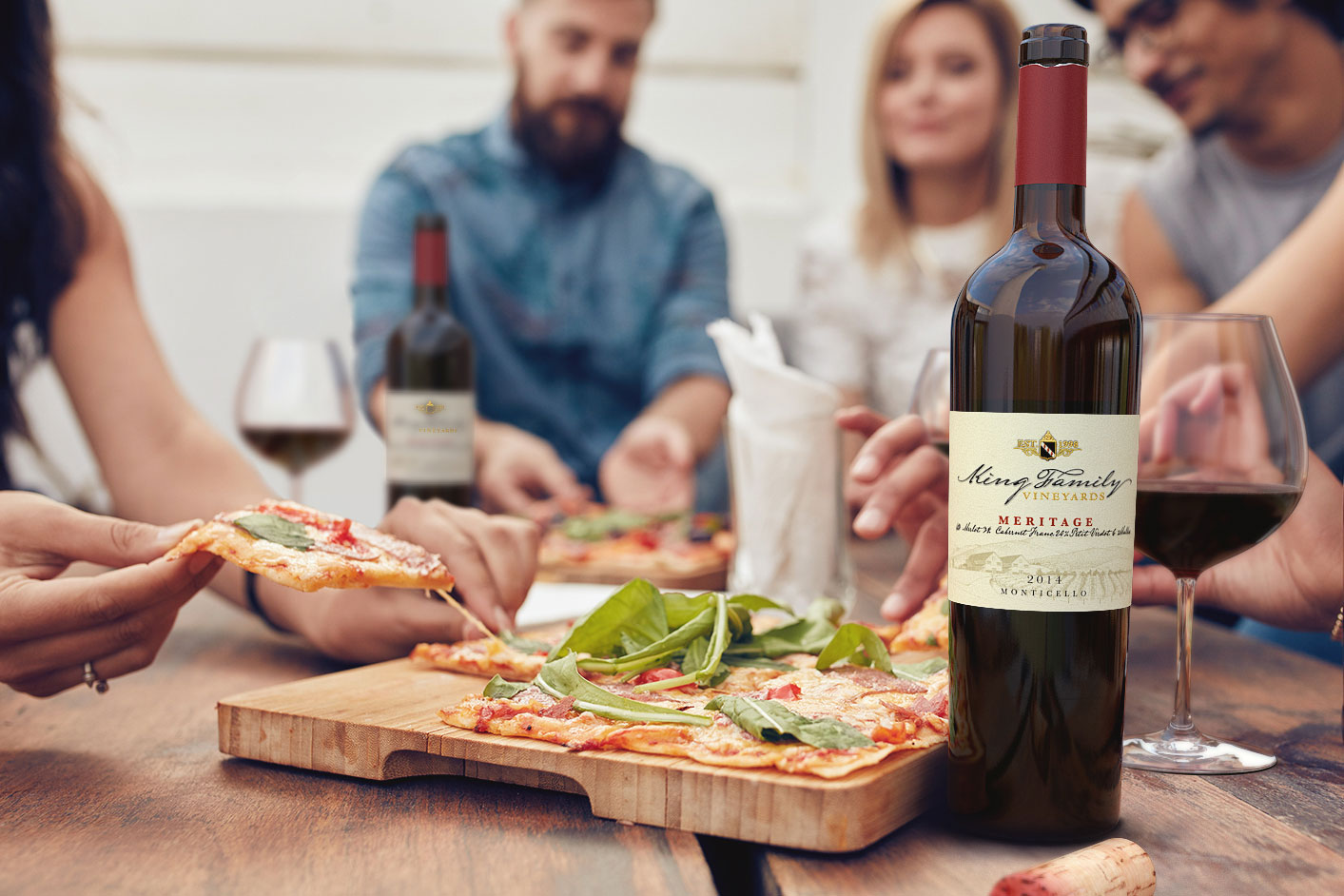 Red Wine Club
As low as $75 quarterly, Gift Membership Promotion: $60 quarterly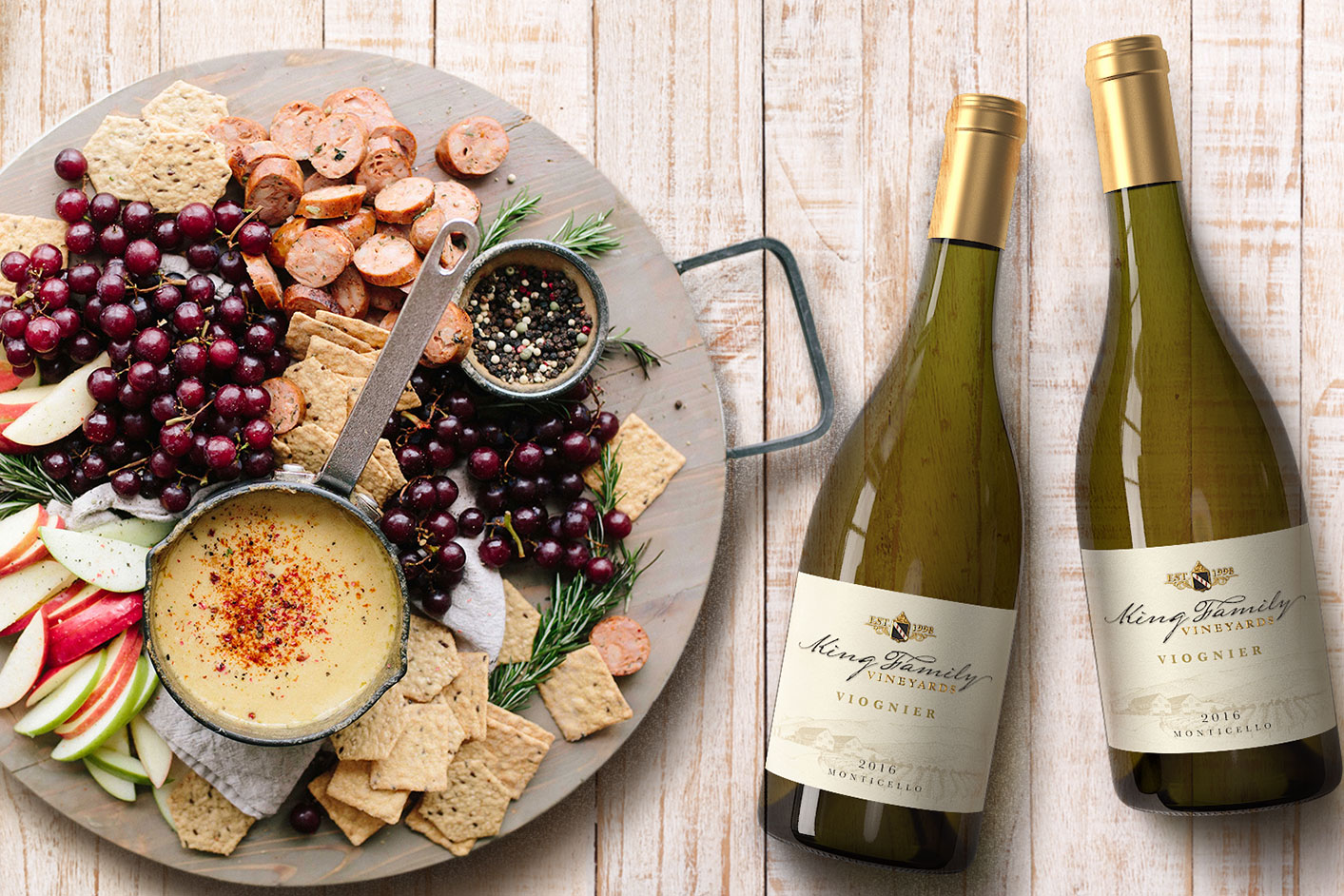 White Wine Club
As low as $70 quarterly, Gift Membership Promotion: $56 quarterly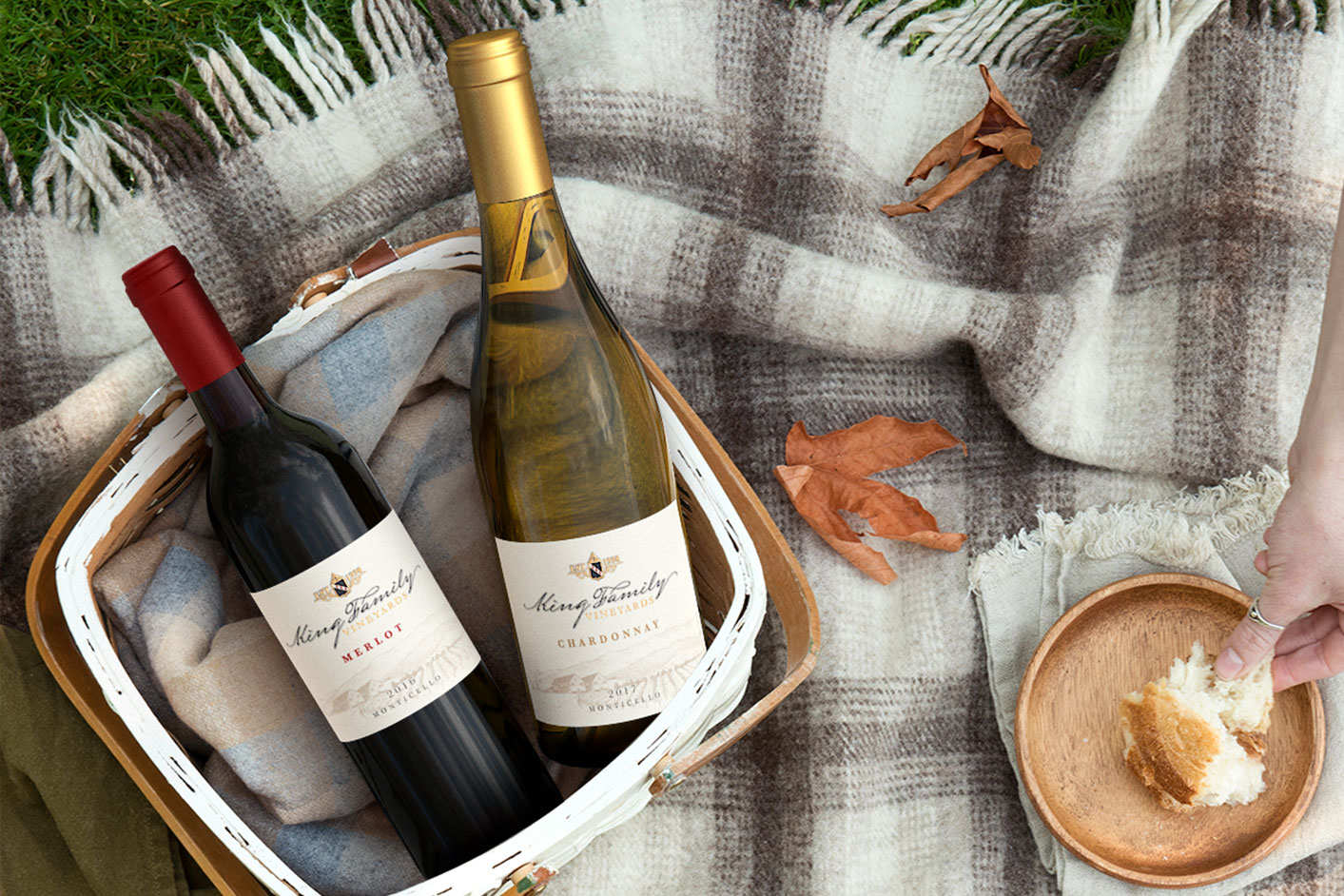 Mixed Wine Club
As low as $75 quarterly, Gift Membership Promotion: $60 quarterly
How much does it cost to join?
There is no cost to join our wine club and your benefits will begin after five business days. The only financial commitment is the purchase of the club installments. The price of each installment can be found here. Tax and shipping are not included.
How long will my membership last?
After your first two installments, you are able to cancel at any time. Should you choose to cancel, simply email your request to wineclub@kingfamilyvineyards.com. Inactive accounts will be automatically cancelled after six months.
Which wines can I expect to receive in my installment?
Each installment is selected from the wines currently available in our portfolio. Unfortunately, we are unable to permit substitutions, but the wines do vary as much as possible given our focused production.
Can I receive only red wines or only white wines?
Yes! We have both red and white wine specific options, as well as a mixed selection and a Crosé specific club.
Where are you able to ship? 
We are able to provide shipping to AL, CA, CO, DC, FL, GA, IL, MA, MD, MN, MO, NY, NC, OH, OK, OR, PA, SC, TN, VA and WA. At delivery, each package must be signed for by someone 21 years or older.
How soon after billing will my wine be shipped to me?
Wine club processing will occur on or around the Friday prior to the first day of March, May, September, and November. Shipping customers will have their wines shipped the Monday after processing unless otherwise notified. The date of delivery depends on your delivery state. Under certain weather conditions, we may delay shipping to ensure your wines arrive safely. A UPS tracking number will be emailed to you upon shipment, provided we have your email address on file.
How can I update my membership information?
All updates to your membership information can be made by logging into your online account or may be submitted in writing to our Wine Club team at wineclub@kingfamilyvineyards.com. To ensure you receive your club installments, please maintain up-to-date billing and/or shipping information. Changes or cancelations made after club processing may be subject to extra charges.
Additional questions?
Email us at wineclub@kingfamilyvineyards.com with any questions or comments. You may also call our main office at (434) 823-7800.