Ellen, from Houston, Texas and her late husband David, from Abilene, Texas, met at Trinity University in San Antonio, Texas and were married in 1977. Law school, a law practice and three growing boys kept the Kings busy until their move to Crozet in 1996. David put in all of the original vines and left as his legacy an ongoing mission to grow and improve our vineyard. His hobbies included flying and of course, polo which continues to be an important part of life at Roseland Farm. David, who served as the Chair of the Virginia Wine board for seven years, will always be remembered for his dedication to the Virginia wine industry and his conviction that "a rising tide lifts all boats". Ellen enjoys gardening and the outdoors and helped put in the original vineyard plantings alongside her husband. She can often be found helping customers in the Tasting Room while providing her authentic southern hospitality. She is also the happy grandmother of eight; she is known to them as "E".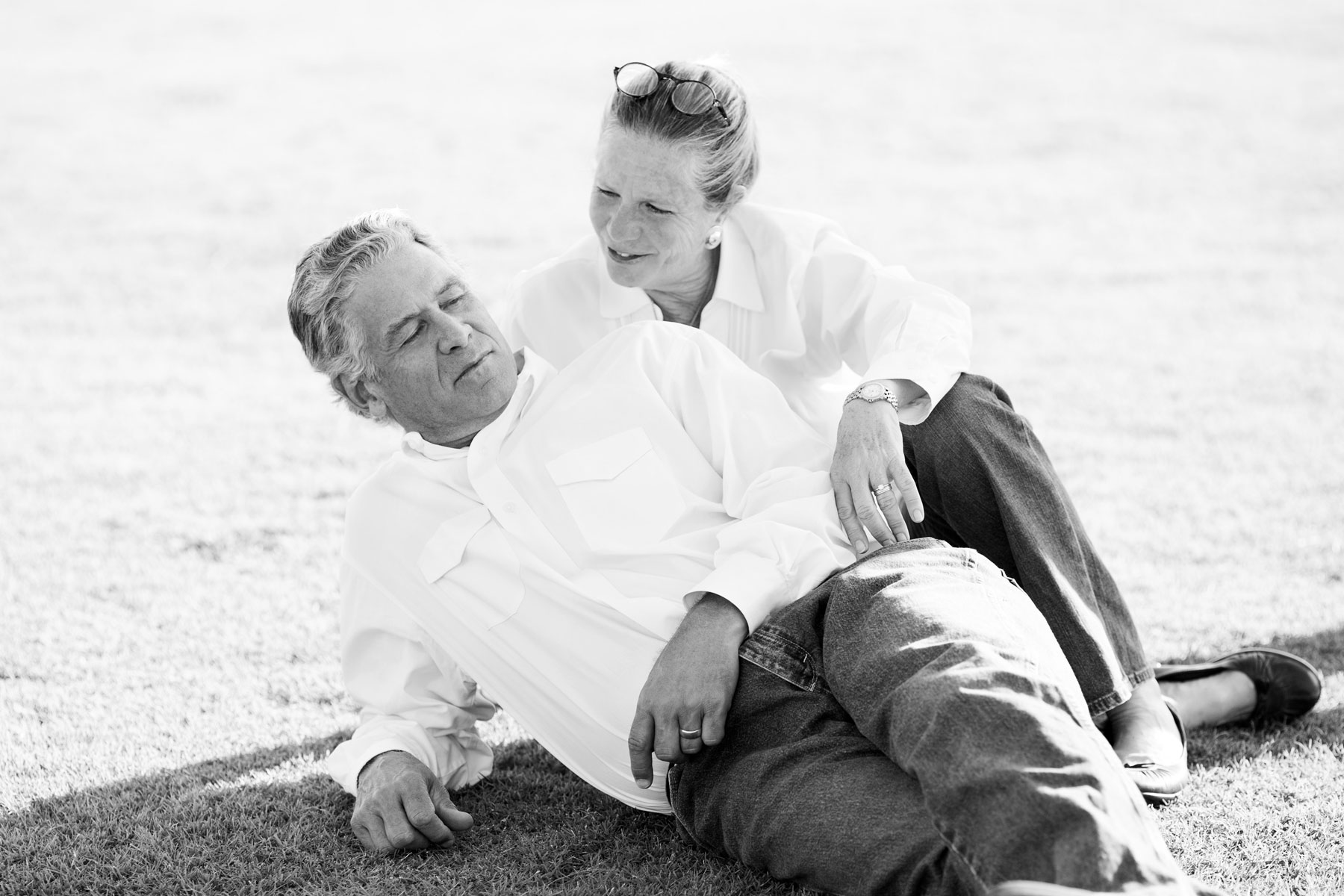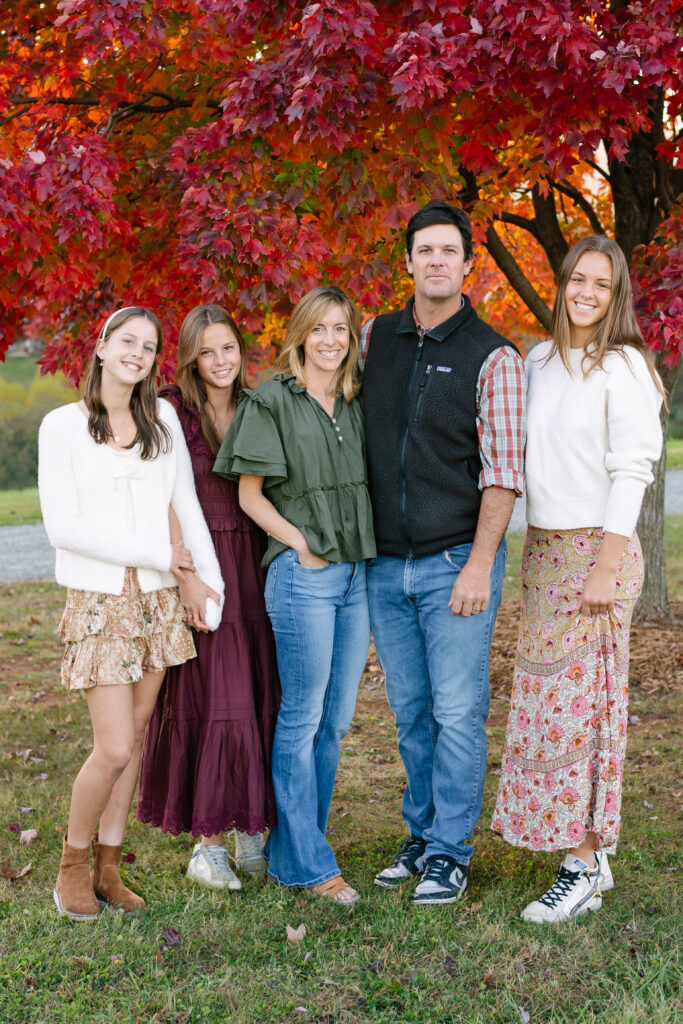 The King's oldest son, Carrington, graduated from the University of Maryland, College Park, where he played lacrosse for the Terps and obtained a degree in horticulture production. Since 2002, Carrington has learned every aspect of the vineyard and winery and helps manage day-to-day operations at King Family Vineyards. Carrington is married to the former Corie Shanks of Danville, Virginia, who graduated from the University of Virginia with a degree in biology. Carrington loves to hunt, and his German Shorthaired Pointers, Boone and Moose, are fixtures here on the farm.  Corie is an avid runner and is certainly the family best in this department. Corie and Carrington are the proud parents of three beautiful daughters, Lellie Grace, Stuart Caroline, and Virginia Carrington.
Stuart is a 2006 graduate of Washington College in Chestertown, Maryland, where he played lacrosse and majored in economics. He assists Carrington in managing the vineyard and running the winery operation. His passions include hunting and fishing with his black Labrador, Mogley. Ali is also a Washington College graduate with a degree in studio art and art history. She enjoys riding her horse, taking long walks on the farm with her dogs – Olive, Pecan and Mogley – and yoga. Ali and Stuart are the proud parents of two sons, James Leslie King and August "Gus" Calvert King.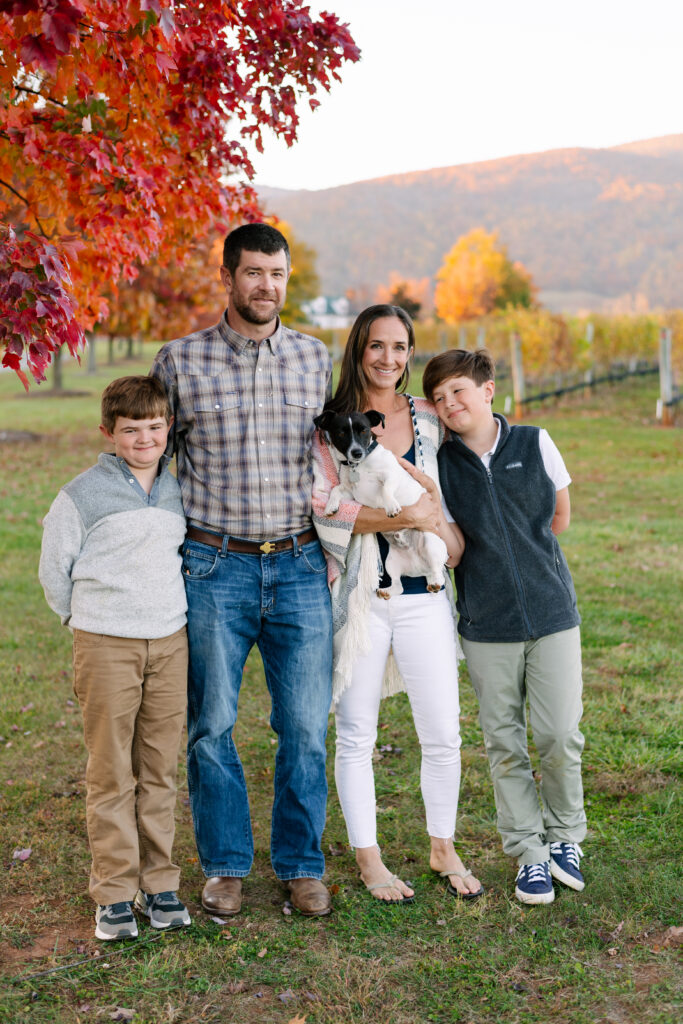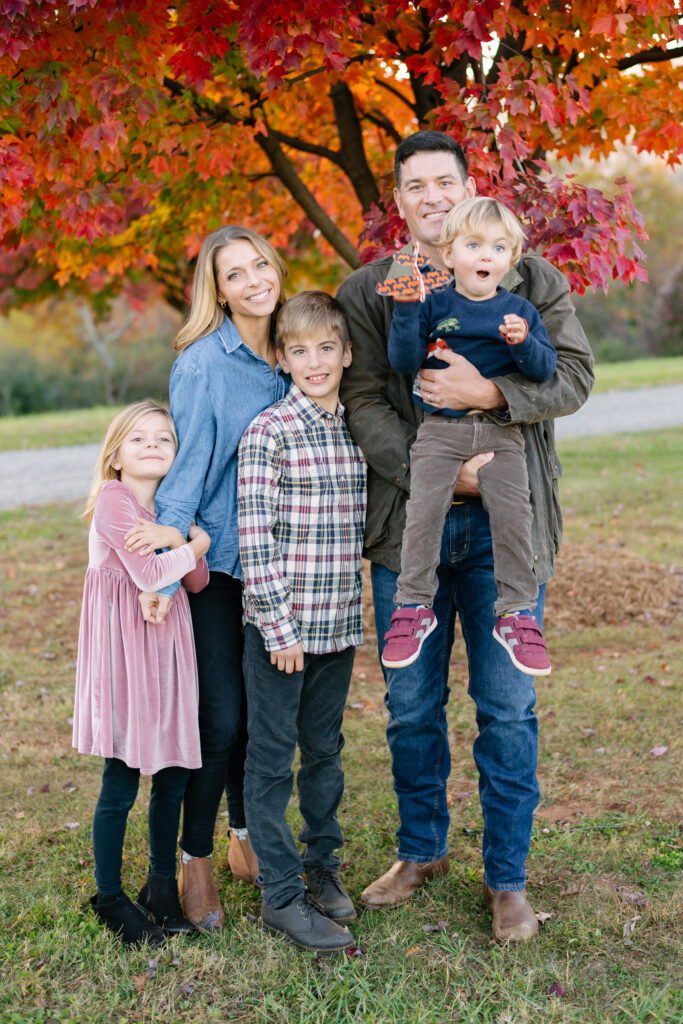 James graduated from the University of Virginia with a degree in history and played lacrosse for the Cavaliers. James separated from the United States Marine Corps after serving two combat tours overseas. He enjoys spending time outdoors and is currently working on various projects in the office after serving as the Tasting Room Manager, General Manager and working in the vineyard.  James is married to the former Kelly Truax of Mound, Minnesota, who also graduated from the University of Virginia with a degree in nursing. Kelly separated from the United States Navy after caring for Wounded Warriors and serving in the Neonatal Intensive Care Unit (NICU) at the San Diego Naval Hospital. Kelly has recently moved into the role of full-time mom and school nurse at The Covenant School. She enjoys taking care of babies, cooking delicious food, reading, and taking walks with her dog Murphy. Kelly and James are the proud parents of David "Connor," Charlotte Lucille, and Carrington Nathaniel "Nate" King.