Winemaker
Matthieu Finot
Matthieu was born in Crozes Hermitage in the Rhone Valley of France. Coming from a family of viticulturists and wine lovers, Matthieu was predisposed to continue his family's pursuit of making and enjoying wine. He first studied viticulture and oenology at Beaune, in the heart of Burgundy. After graduating in 1995, Matthieu worked in many different wine regions around France including Rhone Valley, Bordeaux, Burgundy, Provence, and Jura. He then worked in Italy and South Africa to gain experience around the world before settling in Virginia. Since arriving in 2003, Matthieu has worked with wineries throughout the state and, more recently, is a founding member of the Winemakers' Research Exchange and Board Member of the Monticello Wine Trail. He enjoys being active the local winemaking community and challenging his skills through experimental design at King Family, working with different terroir at Turk Mountain Vineyards, which he currently manages, and partnering with his brother to establish and expand Domaine Finot in two regions in France. Matthieu enjoys skiing, entertaining, home renovating, traveling, and cooking together with wife Erin, son Gabin, and daughter Tessa.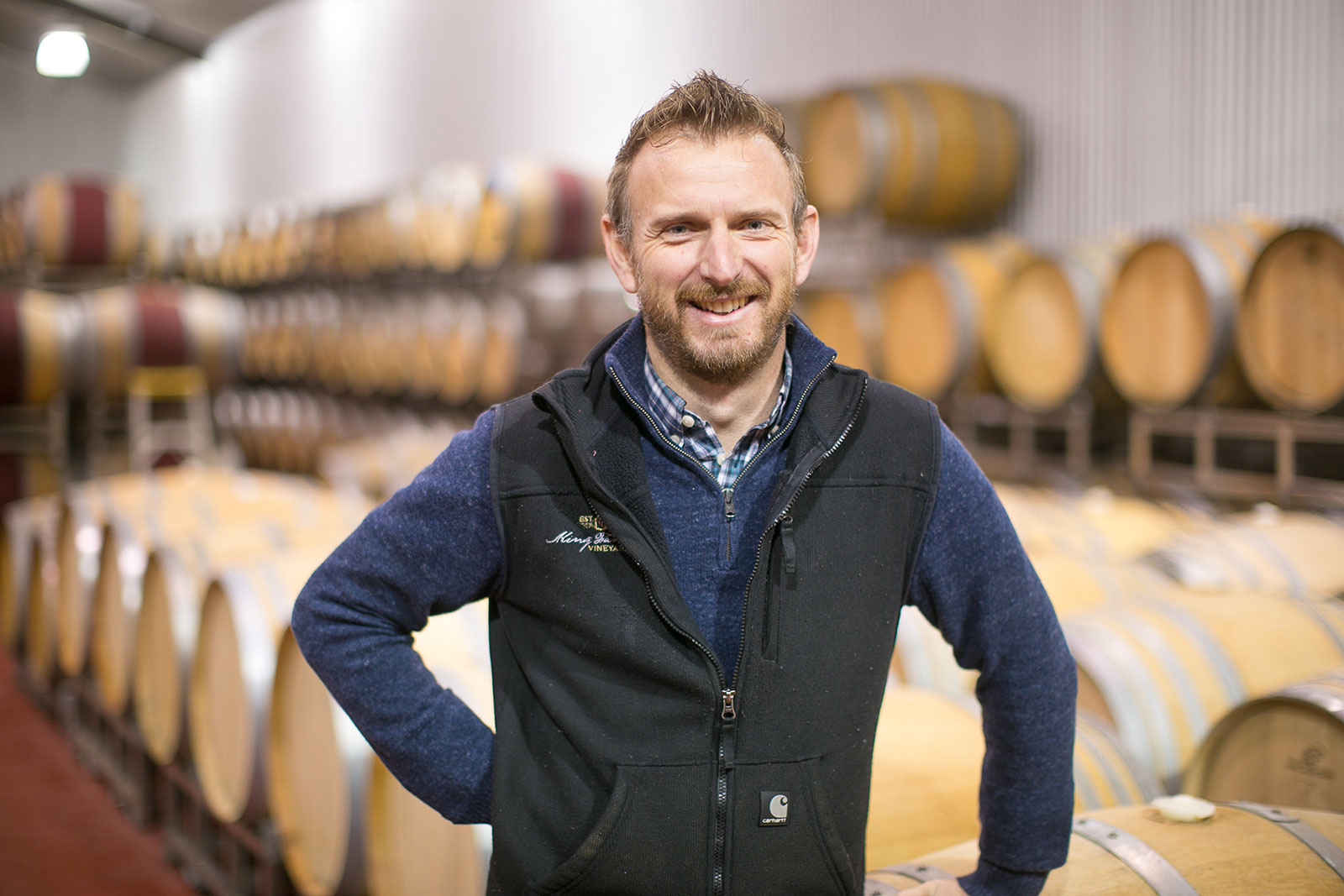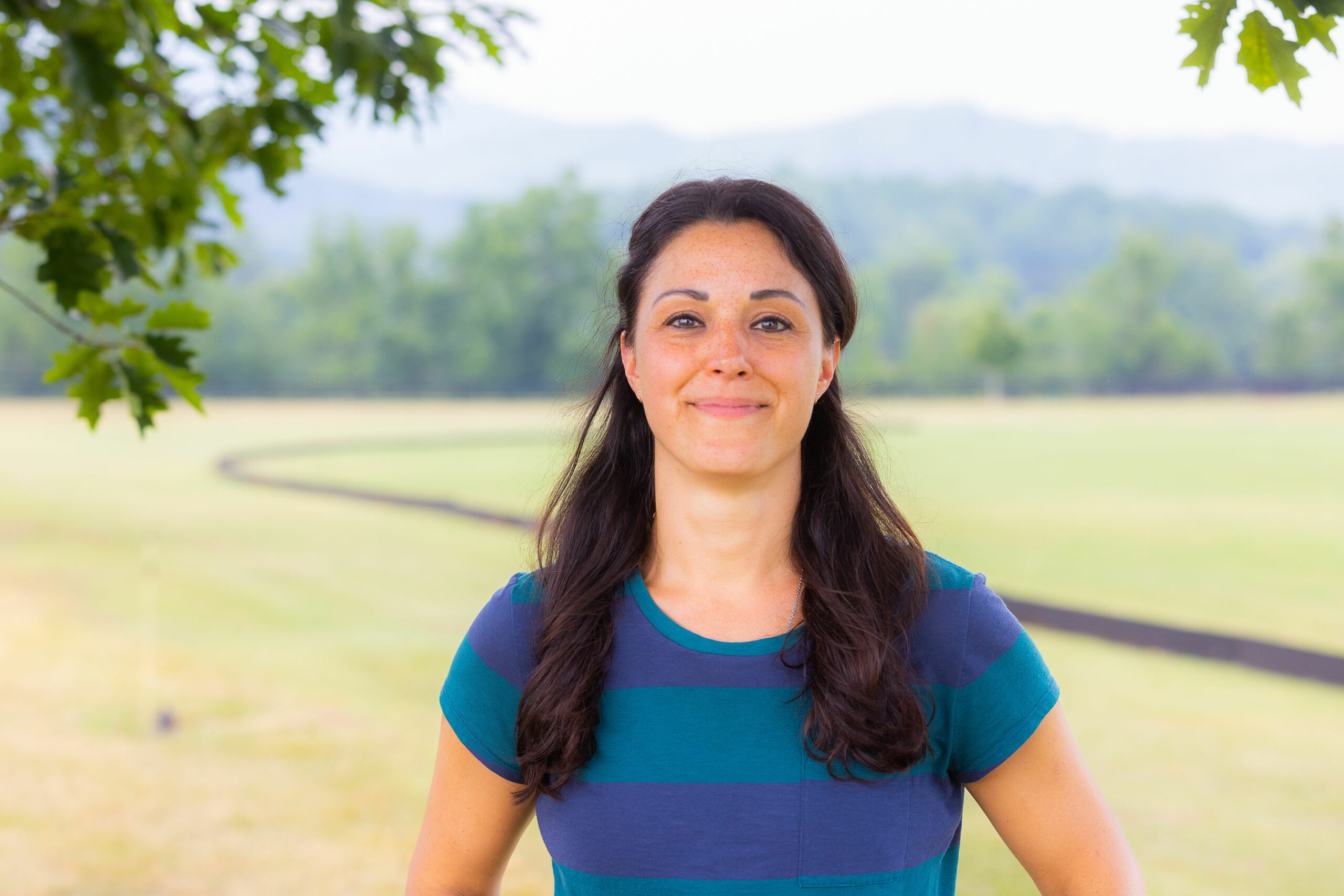 Assistant Winemaker
Robin Hurst
Robin has worn many hats in her academic life including a B.A. from the University of Virginia, a culinary degree from ICASI and a winemaking certificate from UC Davis. She grew up in Ohio, and after switching professions, landed in Charlottesville to start her career in the wine industry. Robin enjoys hiking, cooking, horseback riding and spending time with her husband Christopher and English bulldog puppy, Walter.
Cellar team
Kellan Degarmo
Kellan grew up in Ohio, but has been in Virgina living in Charlottesville for several years. He is a recent addition to the winery team and is excited to learn more about wine and the winemaking process. His varied interests include old Toyota trucks, camping and being in nature.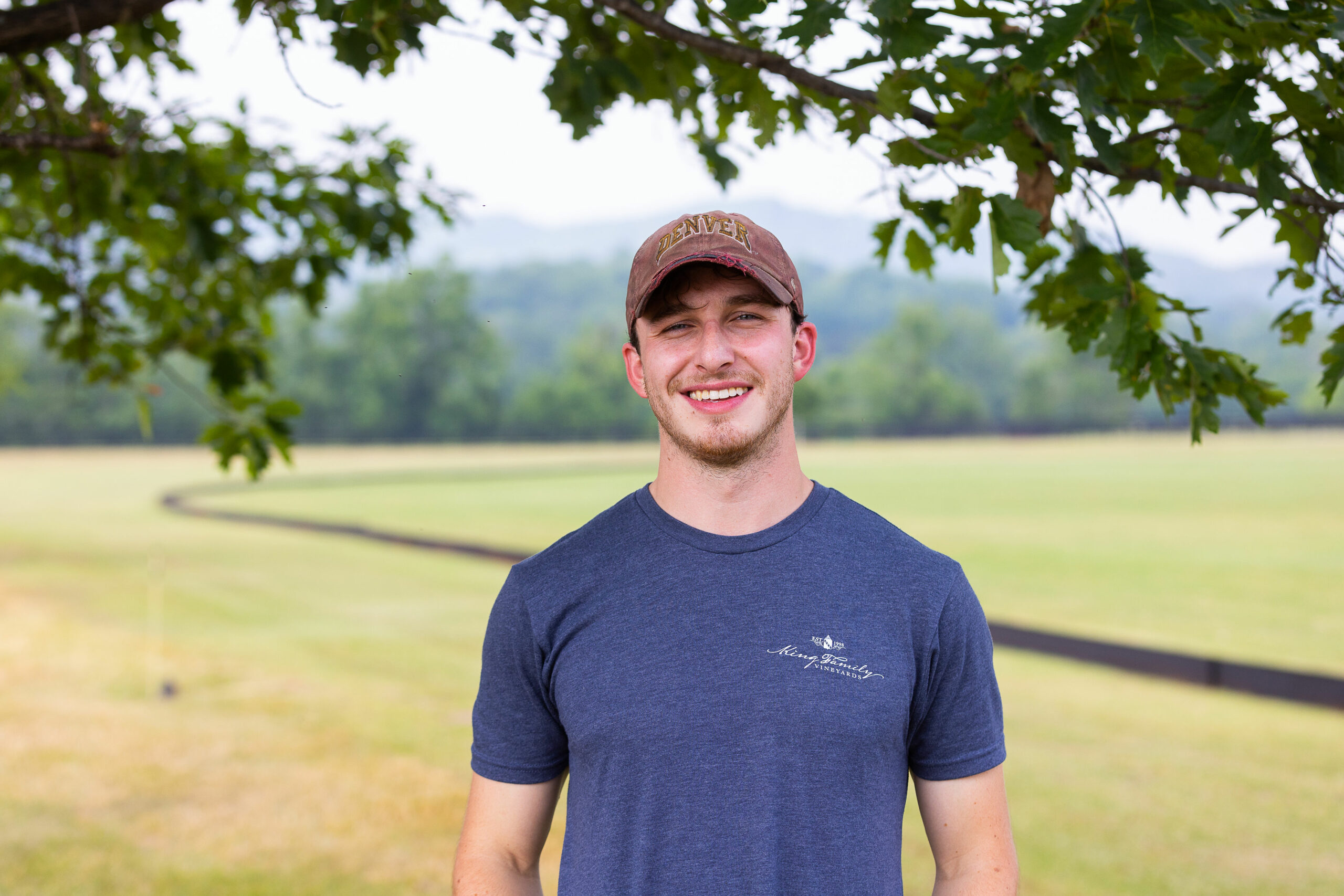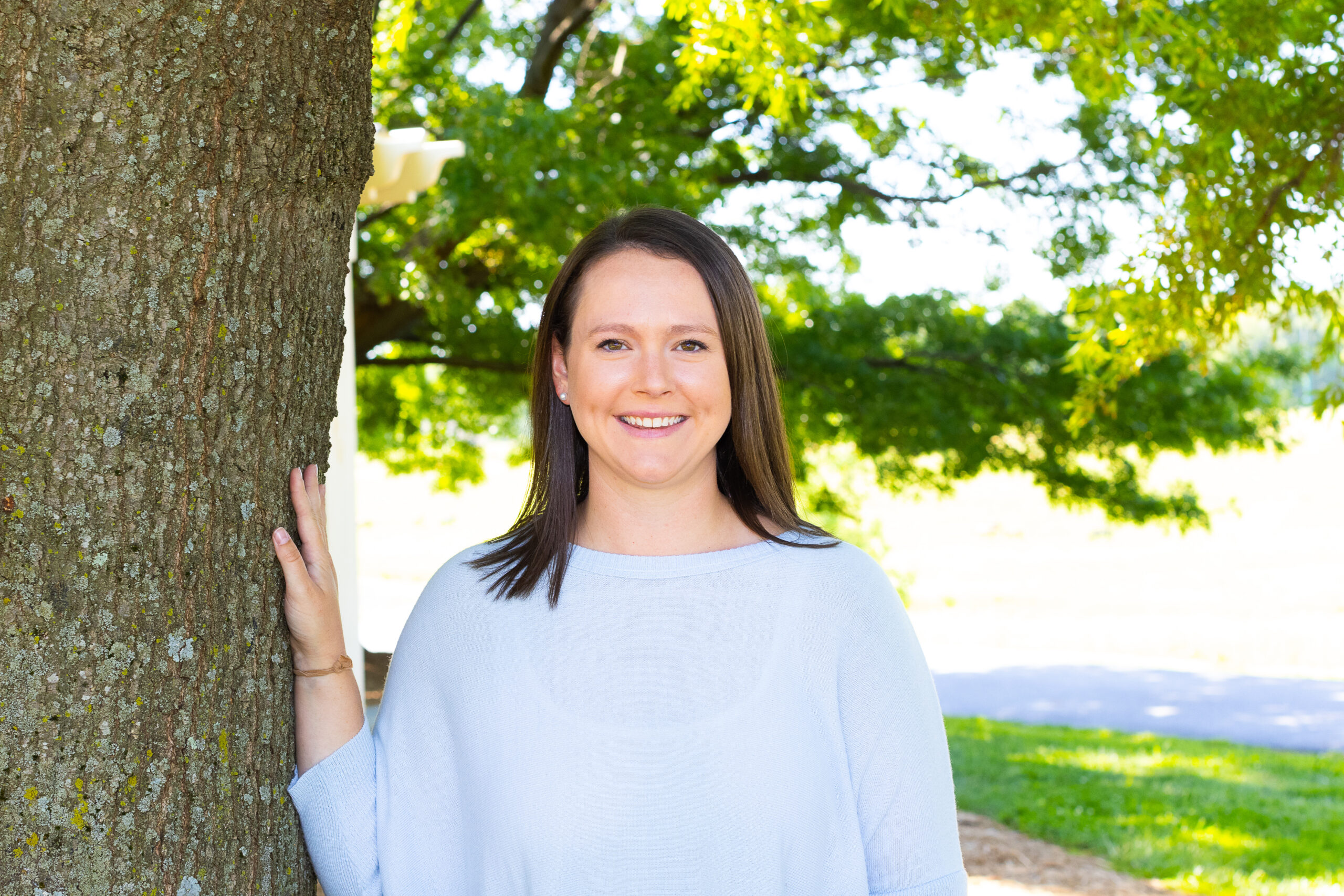 Assistant General Manager
Amanda Barber
Amanda grew up in Crozet, Virginia, and returned to the area after graduating from the University of South Carolina. Prior to joining the team at King Family Vineyards, she spent 5 years in luxury hotel management in the Charlottesville area cultivating her love for hospitality. When not at work, she enjoys exploring a new restaurant or winery, reading on her back porch and visiting with family and friends. She lives in Crozet with her husband Michael, son Beckett, daughter Pippa and goldendoodle Bivi.
Director of Hospitality
Juan Delfin
Juan joined the King Family Vineyards team in 2021 after many years in the central Virginia wedding industry. He can be found doing whatever needs to be done to make all events and weddings happen as smoothly as possible. He enjoys spending his free time outdoors, at the driving range, or simply enjoying an outing with friends.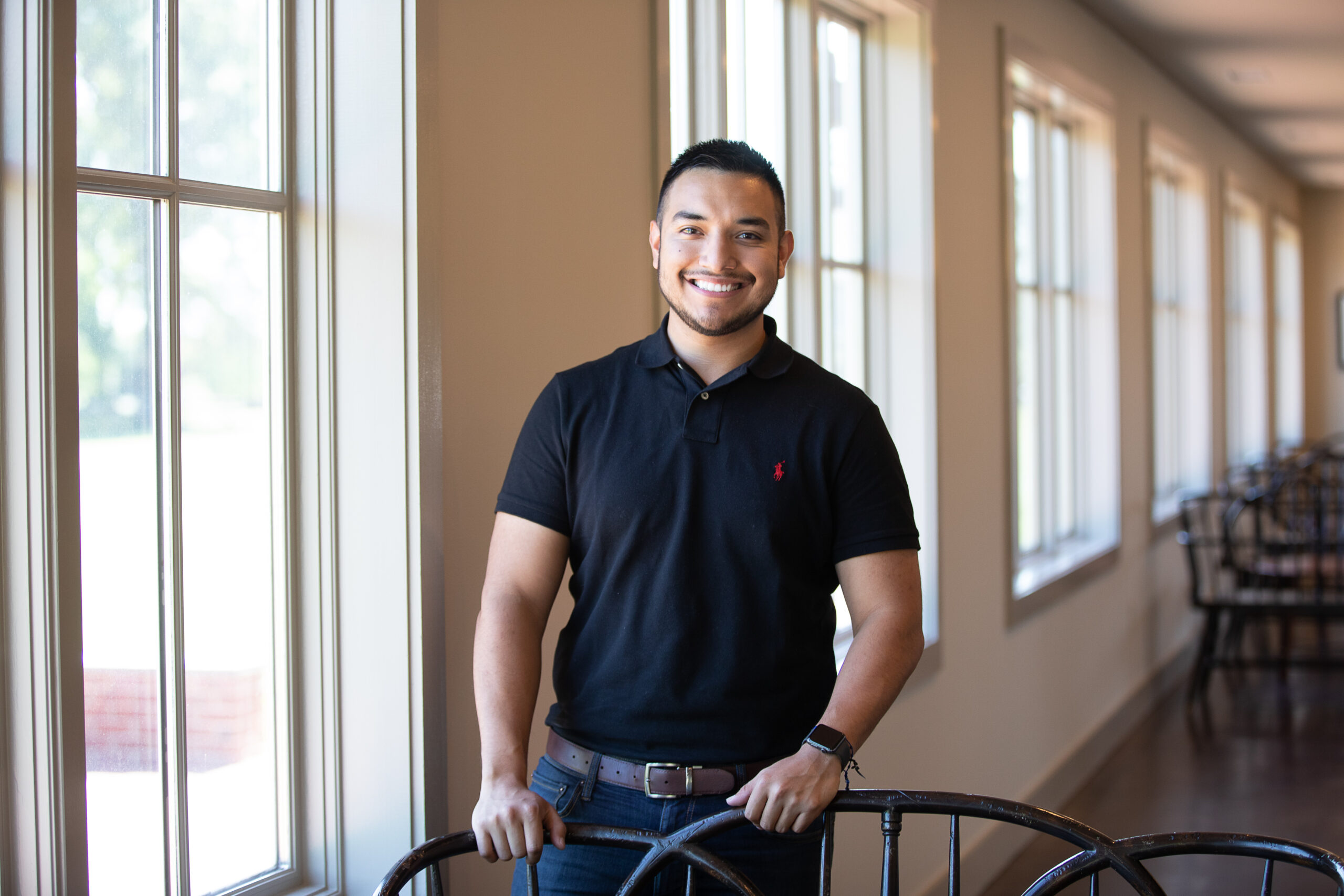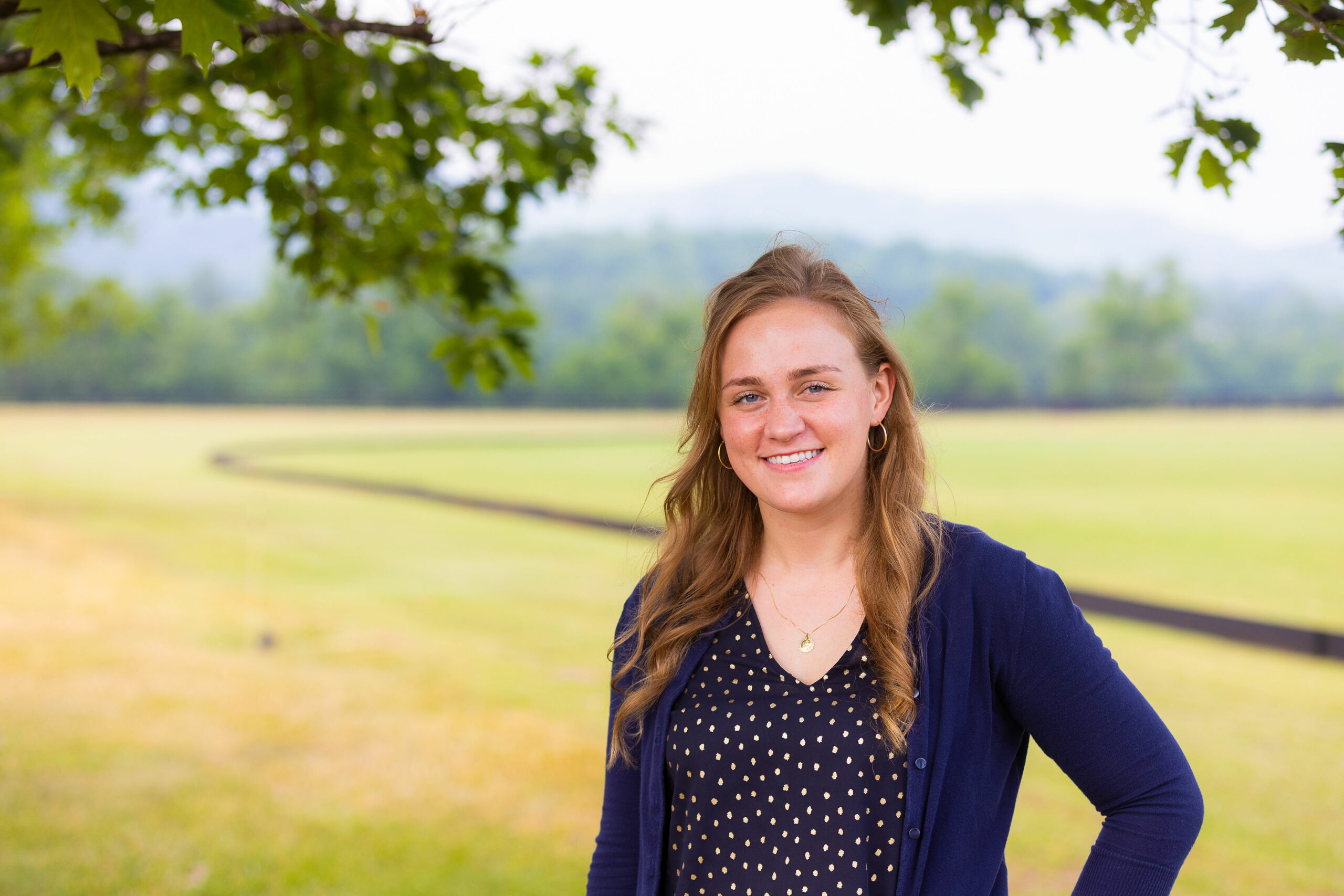 Tasting Room Manager
Caroline Clark
Caroline is a Charlottesville native who joined the King Family team in 2018 as a Tasting Room Associate.  She was thrilled to start as the Tasting Room Manager in 2023 after so many years of working with the team and helping educate customers about viticulture and winemaking.  When not providing excellent customer service to guests and leadership to her team, she enjoys hiking, playing tennis and exploring the many beautiful sights around Central Virginia with friends and family.
Customer Experience & Communications Coordinator
Gail Winsor
A New Hampshire native, Gail made her way to the Charlottesville area in 2014. She joined the King Family Vineyards team in a part-time capacity as an Event Sales Specialist in 2019 and came on as a full-time member of staff in 2022 after 10 years of classroom teaching. When she's not at the vineyard, Gail enjoys hiking with her dog, Shadow, playing soccer, and spending time with her friends and family.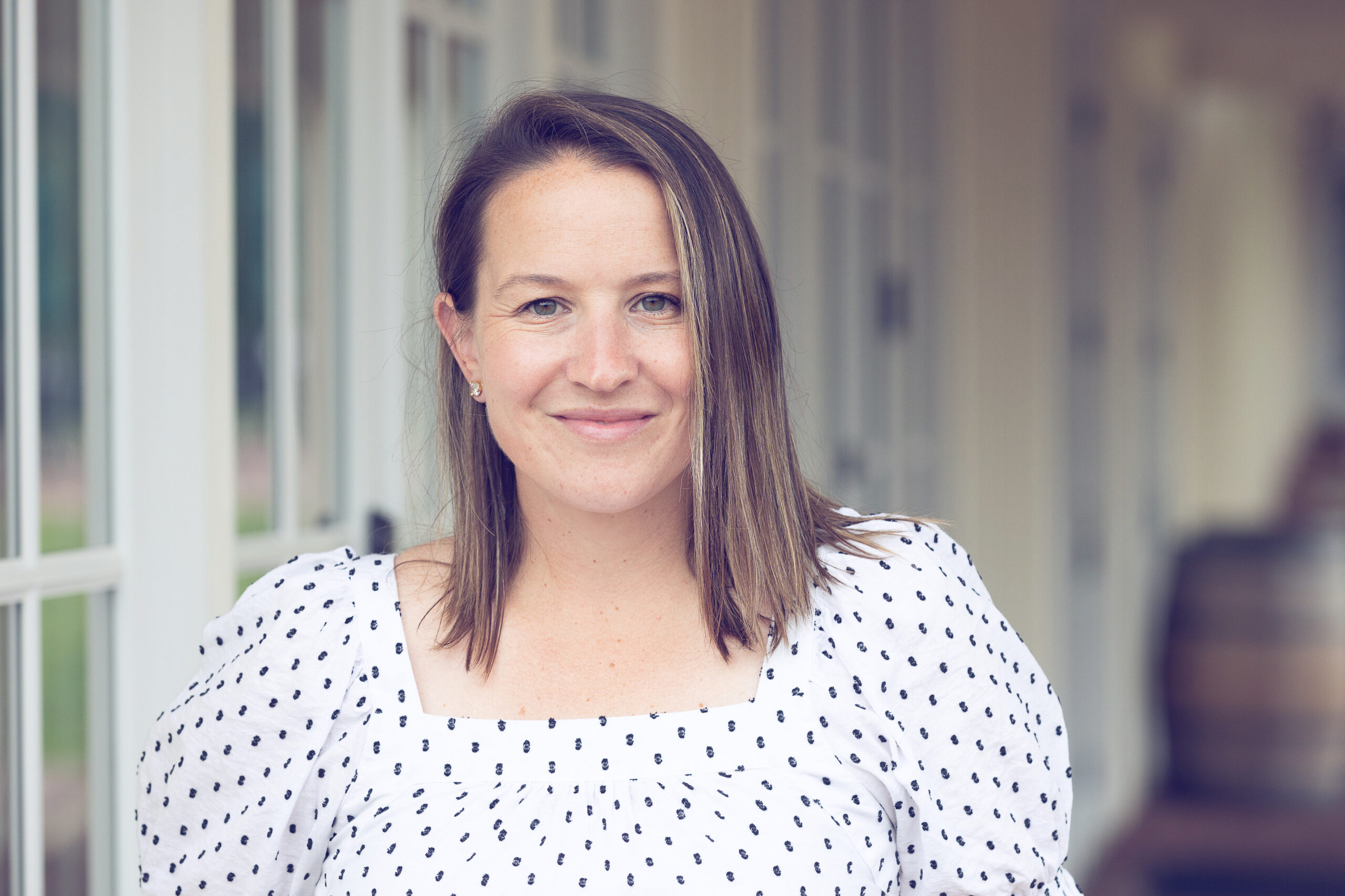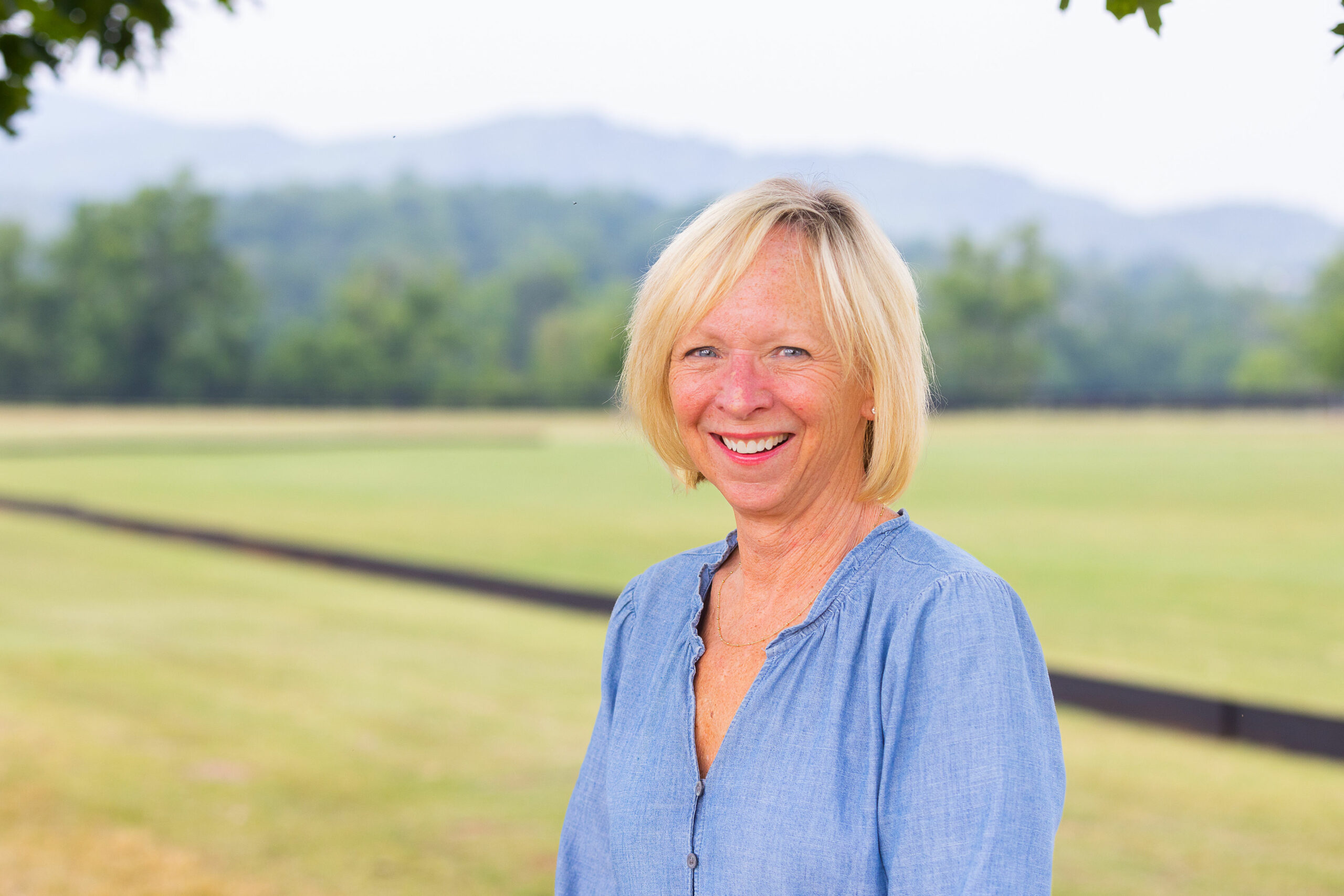 Accounting & Payroll 
Ann-Rodman Shook 
Ann-Rodman began her career in banking after graduating with a B.A. from UNC Chapel Hill.  She transitioned to bookkeeping and has been in her profession for nearly 30 years. She recently relocated to Charlottesville with her husband, four children and two dogs.  When out of the office, she enjoys gardening, watching sporting events and spending time on the water.
Building & Grounds Supervisor
Patrick Cogan 
Patrick was born and raised in White Hall, Virginia. He is experienced in agriculture, landscaping and heavy equipment operation. When not on the farm, he can be found hunting or spending time with his girlfriend Olivia and sweet pup, Bailey.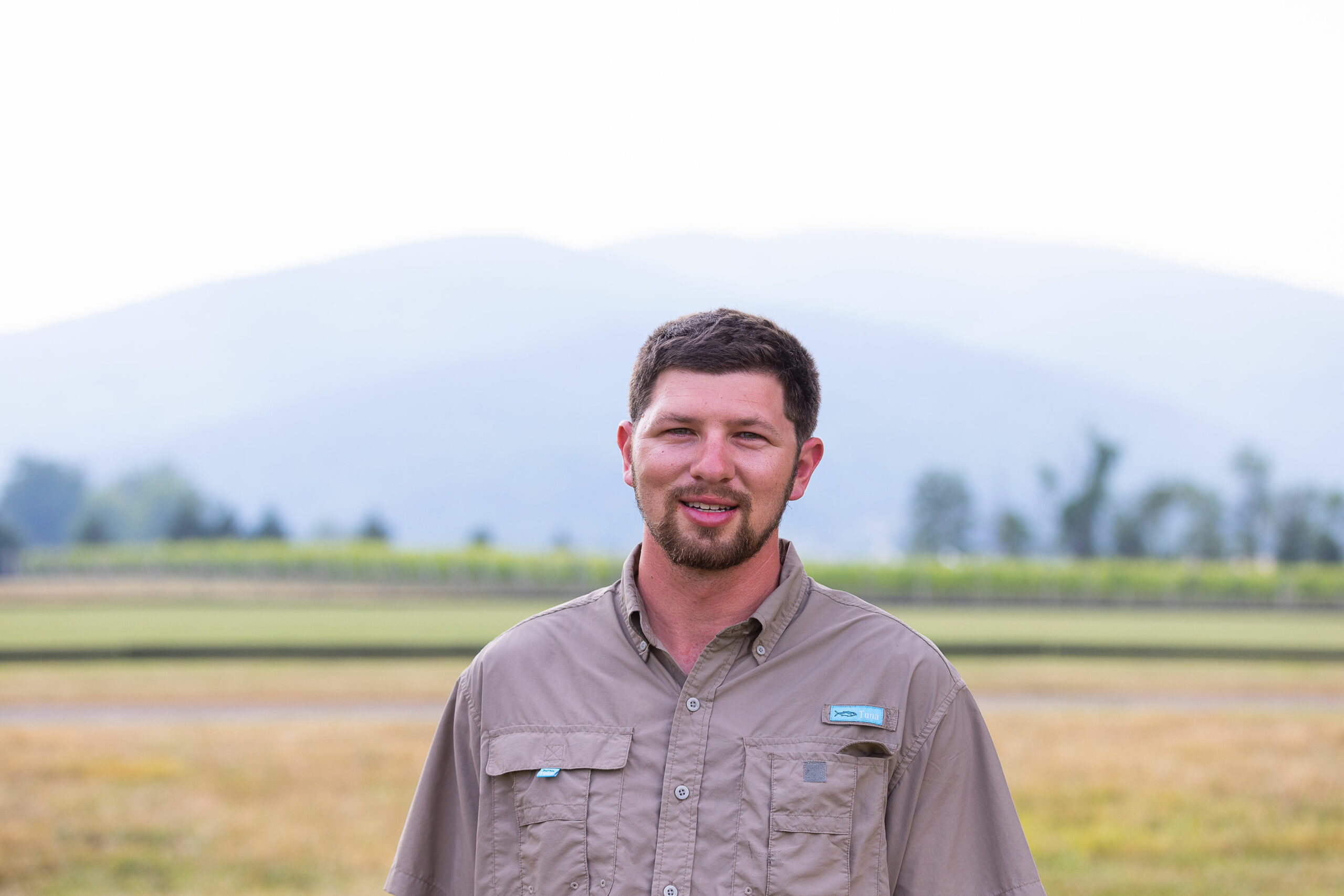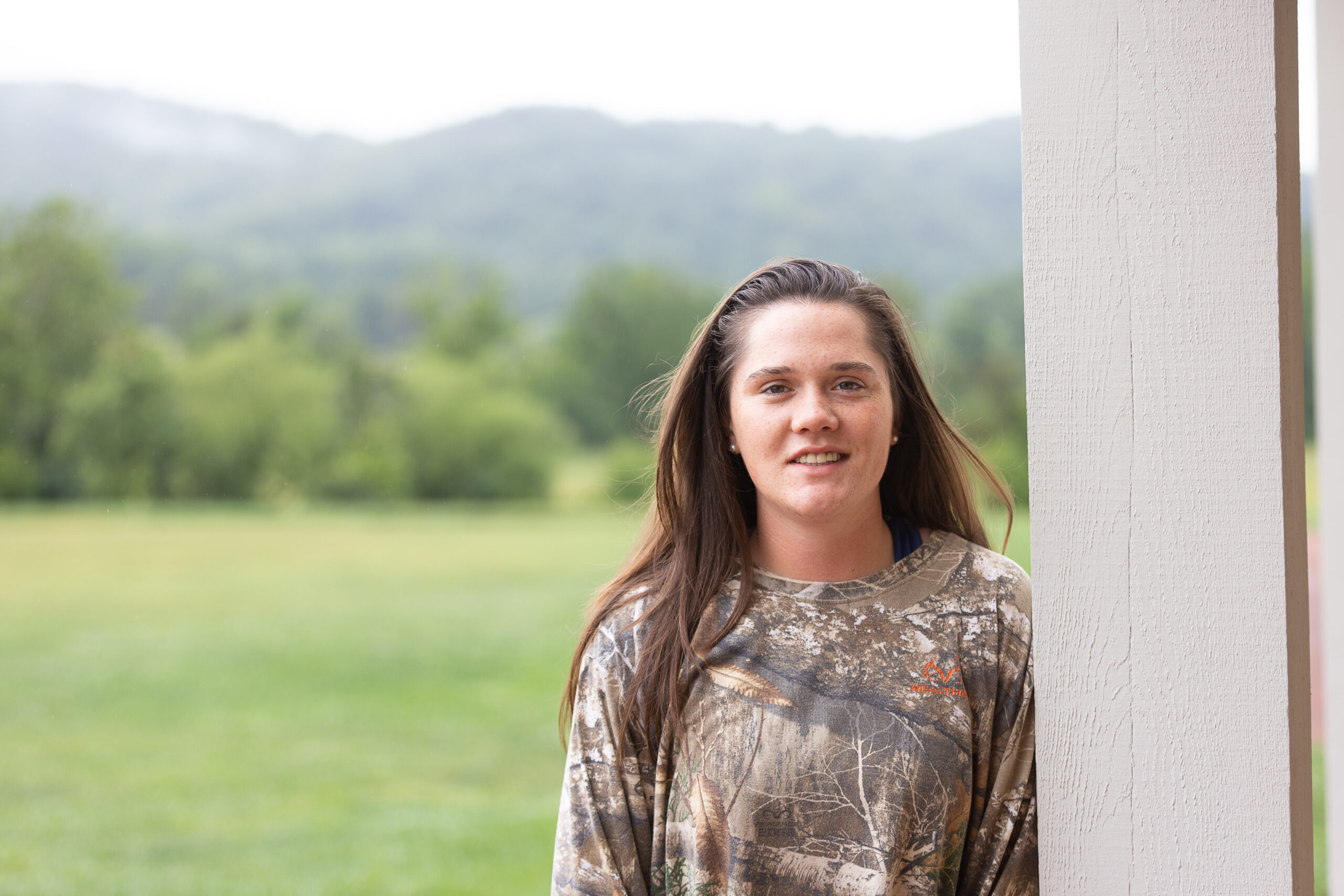 Farm & Vineyard Team
Rheed Vineyard
Rheed joined the King Family Vineyards team in 2022 and as has held various positions across the farm; however, she feels most at home on a tractor. She hails from neighboring Earlysville, Virginia and enjoys fishing, being outside and coaching lacrosse.
Farm & Vineyard Team
Harrison Sutphim
Harrison grew up in Charlottesville as a Hokie fan and graduated from Virginia Tech in 2022. Spending his summers working on a local estate cattle farm, he returned to the area after college to work on an eco-farm winery. He joined King Family Vineyards in the summer of 2023 and would like to pursue a career in estate management. Harrison resides in Batesville with his dog Rudy and enjoys spending his weekends at Buggs Island Lake.